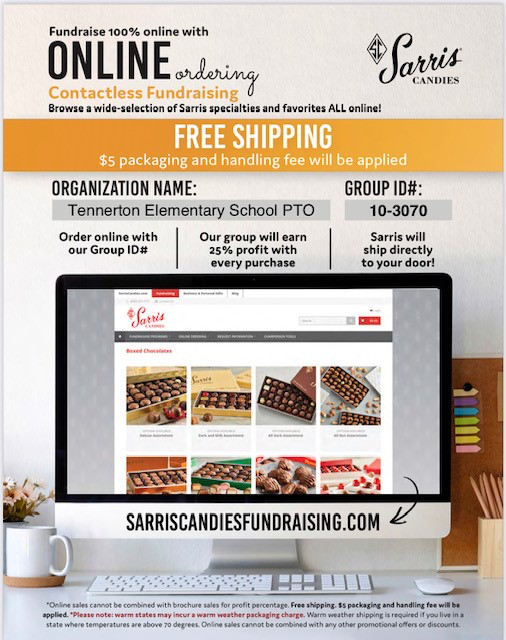 Easter Sarris Candy Sale. Dates are now through 3/29/21. Ordering website (Sarriscandiesfundraising.com) and group code (10-3070) are the same as the Christmas sale. The only chang...
We are proud to say that the West Virginia Teacher of the Year works at Tennerton Elementary! Erin Anderson, a 5th grade teacher, will represent the state of WV in the National Tea...
Welcome to the new website for Tennerton Elementary! We are so excited to share this new platform with our families and colleagues. Through this website, we will be able to better ...